NC honeybee swarms are not aggressive.
PLEASE DO NOT SPRAY OR KILL THEM.
Call us at (919) 626-2930 instead.
If you find a swarm of bees that resemble the clusters of bees shown below and you would like them removed, please give us a call or send us an email and one of our experienced beekeepers will be happy to remove them for you.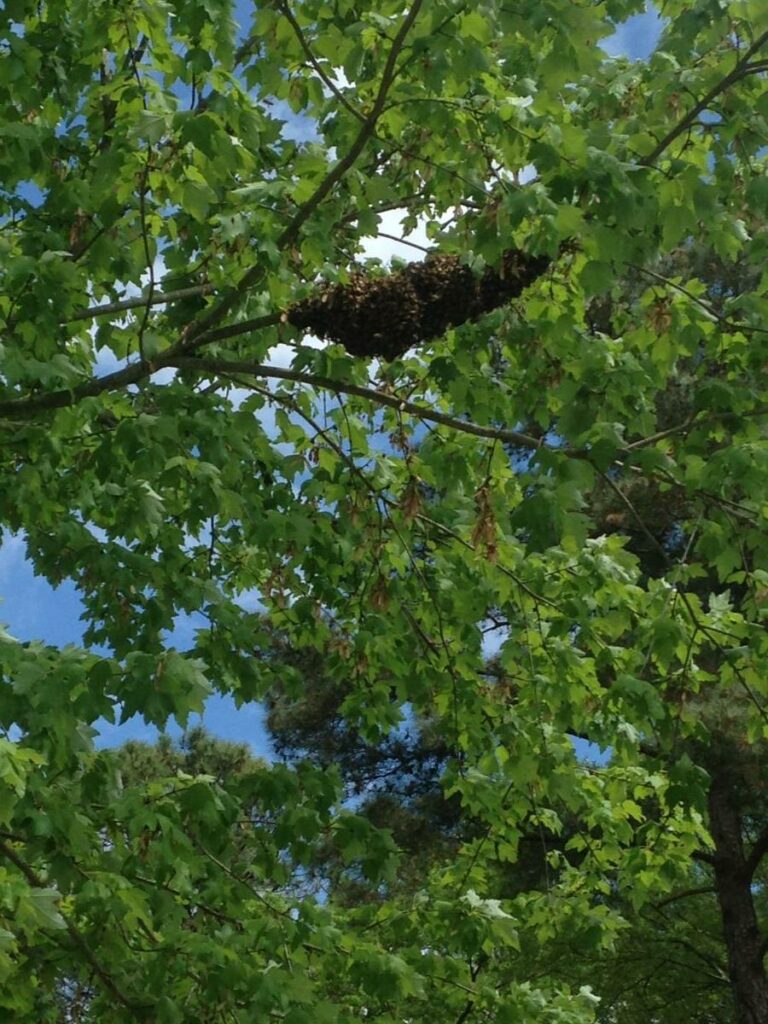 You can reach us at (919) 626-2930 or [email protected].